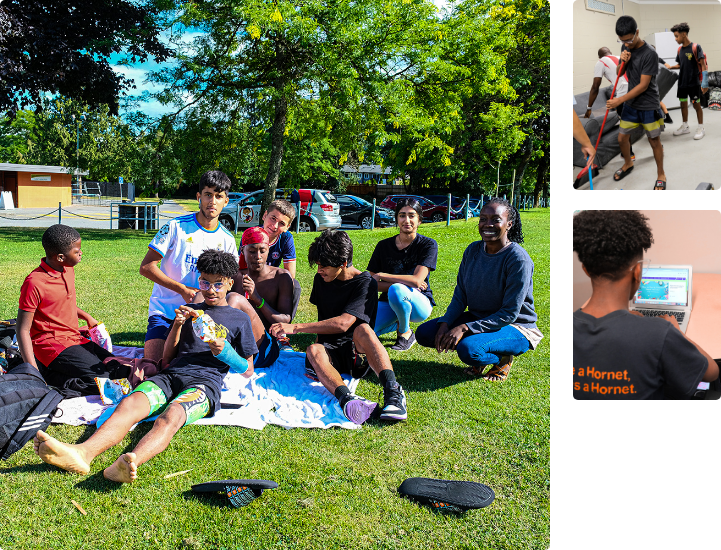 Innovative Aspiring Motivated Youths
I.A.M. YOUTH is designed to support vulnerable and at-risk youth; particularly BIPOC youth, and those from a low-income background. With a combination of strength-based practice and trauma informed approach, we cater to some of Surrey's most vulnerable youth with confidence instilling hope of a brighter future, while being mindful of challenges they may be facing/ have faced. We are here to provide consistency, guidance, safety, and life skills most necessary to their situations. 
Our staff/ mentors and volunteers serve as tutors, and they support with resumés, finding and applying for work, as  well as getting certifications such as First Aid and Food Safe.
Youth will also gain volunteering experience through our various projects through connections with other agencies. The youth program also leads to some youth getting important support before they graduate high school, we prepare the youth struggling to settle in high school, and we educate our youth about awareness and impact of trauma. It is statistically proven that to prevent delinquency in youth; it's important for them to have a place they know they can go to and feel safe, have proper role models, food to eat, and have a sense of belonging.